We are able to provide marks from over 300mm square down to characters sub 1mm, often requiring a magnifying glass to read, but, still perfectly formed and readable
Contact Us
Plastics
Plastics marking is probably the fastest growing substrate in the engraving industry, certain plastics allow us to place a permanent, high quality and aesthetic brand or mark, while others allow for colour changes or deep engraving. However there are a number of plastics that will not respond to lasers, either by melting or simply not reacting to the laser.
Depending on the plastic and the required engraving style, we are able to provide marks from over 300mm square down to characters sub 1mm often requiring a magnifying glass to read, but, still perfectly formed and readable.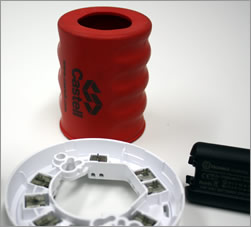 State-of-the-art machines
Our state-of-the-art machines allow us to provide results from light surface marks with little or no discernible colouration (suitable for subtle branding or coding), to dark surface marks with high contrast but no depth (suitable for medical and food applications where sterilisation / cleanliness is paramount), alternatively we can offer deep engraving into virtually all metals, especially aluminium and tool steel for the mould industry.
ABS
Acrylic (cast & extruded)
Delrin
DIP Plastic
Epoxy
Lexan
Lucite (clear)
Lucite (painted)
Valox
Melamine
Mylar
Nylon (glass filled)
Nylon (Zytall)
PES (poly ether-sulfone)
Phenolic
Plaskon
Polycarbonate
Vandar
Polyethelene
Polyurethane
PVC
Rynite
Ryton
Styrene
Teflon
Thermal Reinforced Resins
The above list is by no means exhaustive and if your product material is not listed, please be assured we will be able to help.
To receive our standard price list for promotional engraving, or for more information on how we can support your laser engraving requirements, please call 01462 816 623 or email info@lasermarked.com.